13/12/2014
We have BigData...for You !>Introducing the NewSmartCity>Jennifer Baljko, Freelance> Running on the IoT>SRU-Electronics>World Company>KingFinder>Research Starts Here>Best of the Best > MyNewsCenterNavigator>Humain Search Engine>Go ahead, see for yourself>
When You have Data, You Win !
We have BigData...for You !
We are Made in France
We can make data available to everyone
Our experience and accelerators = your success
Contact : Stefan Raducanu : +33 (0)1 39 65 50 34 +33 (0)6 21 97 47 99
Know why, Know who, Know where, Know what. The know how to succeed.
LOCAL - REGIONAL - NATIONAL - INTERNATIONAL
FranceWeb,e-GlobalNetWork® 10 Best French Blogs
We're helping to build a better working world.
Region, Country, Firm, Department,...You !
LOCAL - REGIONAL - NATIONAL - INTERNATIONAL
Best of the Best > MyNewsCenterNavigator
Get access to exclusive mobile advertising and app marketing deals, news and resources.
Know why, Know who, Know where, Know what. The know how to succeed.
Top Stories
ARTICLES
Jennifer Baljko, Freelance writer

High-tech folks are no longer talking in a bubble when they throw around terms like the Internet of Things (IoT) or machine-to-machine connectivity.
The idea of having 50 billion connected devices by 2020 has captured the interest of a parallel industry -- city governments and those who make cities run efficiently.
The IoT conversation debuted at a panel session at the Smart City Expo World Congress, held in November in Barcelona, and cross-industry experts talked about the rise of IoT and how it fits into smart city development.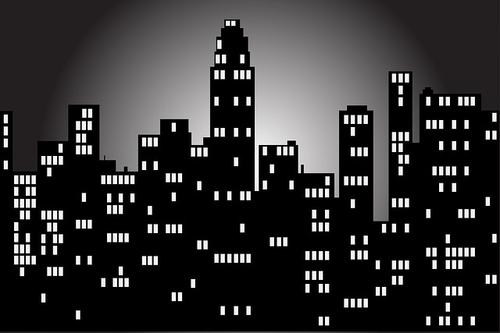 "There's an interesting opportunity in the area of smart cities," said Donald Clark, vice president and Schneider Fellow at Schneider Electric, which specializes in energy management. "But, connectivity is not the only thing needed for IoT. IoT must also include fit-for-purpose functionality, and must be managed on a large scale and in real-time."
Particularly, city governments are now looking for ways to create intelligent and efficient transportation, energy, lightning systems, provide better services to its citizens, improve the city's safety and security, and interconnect different function areas.
However, cities, like companies in most industries, have long run these types of operations in silos, said Jean-Louis Massaut, director of Smart+Connected Communities at Cisco Systems International BV.
Advances in sensor, networking architecture, communications, and cloud-based data-sharing technology have helped shine a bright spotlight on the needs of changing cities. Today, new tools and processes "create mobility information and applications that are useful to cities," Massaut said to a standing-room only crowd.
There are a few key trends on the horizon as the IoT and smart city expansion crossover and as more cities order, use, and understand the M2M IT inherent in running these platforms, all of which could cause a ripple effect in the electronics design and supply chains:
Solution-as-a-service (SaaS) capabilities
Big and open data analytics
Infrastructure management
Fog computing
Multi-service sensor nodes
"Cities interested in becoming smart cities have huge problems to solve. Those problems may have to do with mobility, transportation, security, or safety," Massaut told EBN after the panel discussion. "But the Internet of Things is not just about things. Smart cities are things, people, data, and processes."
And, there is no one-size-fits-all solution just yet. "We take the best of what we can find in the market, we take devices, software, and systems existing in the market, and incorporate it in our ecosystem, and offer it on the cloud as a managed service," Massaut said.
One such existing technology that might soon garner more attention -- and may come up in other discussions at the upcoming Mobile World Congress, the mobile industry's marquee event, in March -- is an IoT-specific network, something being championed by Abertis Telecom and SIGFOX.
Claiming to be the world's only dedicated Internet of Things network, the companies announced a partnership last February to deploy nationwide in Spain; 1,200 sites have been deployed to date, said Carlos Yubero, strategic marketing manager at Abertis.
The SIGFOX network offers a two-way connectivity solution, tailor-made for IoT, the companies said in a statement.
On another level, much of the IoT conversation continues around the three I's -- instrumented, interconnected, and intelligence, said Michael Dixon, general manager of IBM's Global Smarter Cities Business. On the instrumented side, most devices being brought to market today could be generating data that will feed into the IoT trend. However, the data won't mean much if it's not interconnected to other devices or networks that can do something with the data. Intelligence, or analytics, is vital, too, in order to create greater value, he told EBN.
"Today, we're talking about how this applies to smart cities, but you can see how the same issues will affect the supply chain and other industries," Dixon said. The ability to do real-time monitoring of "what happened" and predictive modeling of "what could happen" is the way cities, companies, and industries will evolve the IoT landscape.
Given the momentum evident at the conference, smart cities may prove to be a sector worth putting on your IT development roadmap. If nothing else, it's another layer in the always-on connectivity push we see from the tech world.
More Blogs from Logical Link
The electronics industry is cranking up for the holiday season. A look at the latest stats around consumer gadget sales points OEMs in a good direction.
More than just a gimmicky technology, augmented reality has the potential to change the way logistics and supply chain activities are handled. A new report from DHL explores how AR can support warehouse, transportation, and delivery management.
The high-tech startup scene is, undoubtedly, worth watching from a supply chain planning perspective, since its promise or failure could boost or hurt your own business or logistics operations.
Take a look at the most admired supply chains in the world to get some best practices that might make your own supply chain stand out from the crowd.

FranceWeb,e-GlobalNetWork®
réseau d'excellence au rayonnement local, départemental, régional, national, international,
partenaire entreprise, porteur projet, finacier, technologique, mécénat ...
A la rencontre d'initiatives positives au niveau humain, économique, culturel, technologique
Rencontrer, découvrir, dialoguer, échanger, entreprendre, éduquer, administrer, préparer l'avenir...

France Web : Association des utilisateurs francophones du Web, pour le développement durable de la société en réseau et de l'économie de la connaissance
le travail en réseau et l'efficacité collective : modèle de développement pour la réussite
FranceWeb offre une occasion unique de définir l'avenir de la société de l'information pour que tous puissent en profiter
FranceWeb s'articule autour de trois pôles: économique, technologique, societal

Une entreprise sociale et collaborative.
Rencontrer, découvrir, dialoguer, échanger, entreprendre, éduquer, administrer, préparer l'avenir…
C'est l'inspiration qui nous fait grandir !
Mobiliser l'intelligence collective
«La terre est notre Communauté virtuelle»
Impliquer tous les internautes dans la société de l'information
Jetez les fondements de la réussite sociale et collaborative
«créativité collective»« l'économie collaborative »
L'engagement de chacun, condition d'une stratégie pour tous.

POUR L'HUMAIN, L'ORGANISATION ET LA VIE
Avec le n°1 mondial de la collaboration en ligne : CONNECTEZ-VOUS AU MONDE.
Créateur des espaces de travail collaboratif , assurant la communication des ses lecteurs, exposants et partenaires, FranceWeb illustre la volonté des membres de son réseau.
Partagez vos informations dans un monde connecté et continuez à travailler avec vos partenaires, où que vous soyez, dans les espaces de travail collaboratif en libre service
Connecter, Trouver, Lire..
Mettre en réseau les compétences, développer les contacts avec les médias, les instances locales, régionales, nationales et européennes.
Favoriser les échanges économiques, sociaux et culturels d'entreprises, promouvoir les partenariats et mettre à la disposition de l'entreprise de terrain tous les savoirs, afin de l'aider concrètement dans son développement.
Repérer ces savoirs, les enrichir, les développer, organiser le partage, le cross fertilisation, l'inter-multiplication, afin d'accroître la création de valeurs, au service de l'entreprise ou du territoire.
France Web réunira de ce fait des personnalités, des experts politiques, financiers et juridiques, des industriels des télécommunications, du monde du Multimédia, des institutionnels et industriels de la Société de l'Information, des responsables de réseaux, de satellites, des fournisseurs de contenus, des sociétés de télé services, des représentants d'usagers, de villes, de régions de différentes parties du globe.
Connaissant votre implication dans le développement de la Société de l'Information et de la connaissance, nous serions heureux de vous compter parmi nous, en qualité de partenaire actif, sponsor ou mécène.

Cordialement.
Stefan Raducanu, Président France Web
Tel : 01 39 65 50 34
Pourquoi FranceWeb ?

When You have Data, You Win !
We have Data...for You !
Stefan Raducanu CIO SRU-Electronics
We can make data available to everyone
Our experience and accelerators = your success

Know why, Know who, Know where, Know what. The know how to succeed.
The Global Evolution
Look to the Future, and what do you see? New life, new technology.
This is our vision of the future: inventing a better world in which you grow up.
Our Mission : Building Global Communication Networks.
The World is our Workplace. Let's work togheter.
International Communications, (Cooperation)....
Intercultural Management ,
Global Business Development
To preserve our knowledge base and cultures, we must find a way to save digital content for future generation.
Collaborate, Communicate, Connect...24/7/365.
The Infinite Archive. Storing bits for 100 years.
Anywhere, Anytime, Anydevice
Easy to use, Easy to Install, Easy to Learn
Put the World's News at your fingertips 24 hours a day
Your instant Connexion to Local, National and World News

One Planet. One Network. Infinite possibilities.
THE NEW GLOBAL VILLAGE.

WE PROVIDE COLLABORATION SOLUTION TO THE WORLD.
The ability to reach the world. The capacity to change it.
It's what happens when the most advanced network on earth meets the world's richest content to take your business anywhere on the planet. A fast, secure, seamless global network. A full range of services that meld network and applications to enable an array of rich content. One Planet. One Network. Infinite possibilities.

It's the perfect opportunity to see how much you'll gain from unlimited access to our global intelligence. Discover a wealth of exclusive stories, opinion, video and multimedia as well as insight and inspiration from the world's finest reporters, editors and columnists, in news bureaus around the world.

WEB PAGES, NEWSPAPERS, ARTS, ARTICLES, NEWSGROUPS, BLOGS, BRIEFING, BUSINESS, CULTURE, ECONOMIY, ENTREPRENEURS, EDUCATION, FINANCE, IDEAS, HEALTH,MARKETS, LEADERSHIP, LIFE,MULTIMEDIA, OPINION, SPORTS,TECHNOLOGY, TECH, WORLD, POLITICS, PUBLIC DATABASES, MAILING LISTS AND MORE...
There are more luxury goods on the shelves novadays
A day in the World, Discover the World Delivers what You need


ANNUAIRE DE LA PRESSE MONDIALE
Un bouquet de plusieurs milliers de journaux et médias, en ligne, sélectionnéset lisibles en 139 langues et dialectes, classés par continents et par pays.
Application dédiée à la consultation de l'actualité en ligne.
World News à travers le monde en 3 clics
L'Actualité du Monde au bout des doigts
Découvrez une nouvelle façon de surfer: plus intuitive, plus claire, plus fluide en un clic de souris
Plusieurs milliers de journaux et magazines, 233 états et régions à découvrir !

Apprenez à exploiter les titres de l'actualité, explorez le monde

Idéal pour voyageurs et travailleurs nomades.
Complet et précise des nouvelles, News Center intègre les sites de News de la planète.
Son utilisation est universelle. Sa richesse comble chaque utilisateur.
Que se passe t-il dans le monde?
News Center vous donne les nouvelles du monde, mises à jour directement sur votre mobile.
Vous pouvez suivre les derniers événements politiques, les gros titres, et bien plus encore.
Nous espérons que vous profiterez de cette offre sur mesure pour puiser l'actualité à la meilleur source, celle de News Center, premier ODP français.
Contact : Stefan Raducanu : +33 (0)1 39 65 50 34 +33 (0)6 21 97 47 99
18:36 Écrit par franceweb dans 21CenturyWebArchive, ArchiveWeb21, Articles, Association, Collaborative, Community, Conférences, Dipl.Ing.Stefan V.Raducanu, eCitoyen, Femmes, Innovation, International, Internet, LMathieuwebcollection, Ma Bibliothèque, Madeleine et Stefan Raducanu de FranceWeb, Management, Marketing, Mobile, Monde, NEWS CENTER NAVIGATOR, Numérique, OneGlobalLocal, Opportunités, Partenaires, PoissyWebCitoyen, PoissyWorldWide, Recherche, Réseau, SmartCity, Social Media Intelligence, SRU-Electronics, Tech, Web,Web,Web, Women, World, WORLD AFFAIRS | Lien permanent | Commentaires (0) |
Imprimer |
|
Facebook | | | | |